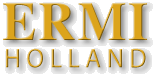 Quality pre-owned machinery for the food, beverage
and packaging industry – worldwide!


23-39002 - Kettner Contipac
Make : Kettner
Type : Contipac
New : 2003
V/Hz : 400V/50Hz.

1 of used case loader, make Kettner, type Contipac, new 2003 6-head rotary bottle packer (24 bottles per head), Siemens S7 controls. Used for placing 330 ml glass bottles with diameter 60 mm x height 226 mm in either 4x6-pack or 6x4=pack baskets at a speed of 30.000 bph.
P.O. Box 377 | NL-8260 AJ Kampen | The Netherlands | Tel.: +31 (0)38 333 70 11 | Fax: +31 (0)38 333 70 12 | E-mail sales@ermi.nl | Disclaimer ©