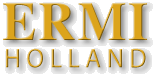 Quality pre-owned machinery for the food, beverage
and packaging industry – worldwide!

19-78001 - Alfa Laval Piccolo
Make : Alfa Laval
Type : Piccolo
New : 2011
V/Hz : 400V/50Hz.

1 of used bag-in-box filler, make Alfa Laval, type Piccolo, semi-automatic, new 2011. With nitrogen connection, Endress & Hauser electro-magnetic flowmeter, Alfa Laval LKH-5/129 SSS 0.75kW pump and Allen Bradley plc. Used for filling apple-juice and wine in 2 or 3 liter bags with Vitop caps.
P.O. Box 377 | NL-8260 AJ Kampen | The Netherlands | Tel.: +31 (0)38 333 70 11 | Fax: +31 (0)38 333 70 12 | E-mail sales@ermi.nl | Disclaimer ©