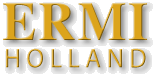 Quality pre-owned machinery for the food, beverage
and packaging industry – worldwide!

19-52005 - Dotec DRH-100
Make : Dotec
Type : DRH-100
New : 2005

1 of used film reel manipulator (balancer), pneumatic, make Dotec, type DRH-100, new 2005. Fitted with 90-degree tilting expander (min. diameter 74 mm) for reels. Column length 4.28 m, boom length 3.5 m, distance from bottom of column to bottom of boom 3.15 m. Max reel weight 100 kgs.
P.O. Box 377 | NL-8260 AJ Kampen | The Netherlands | Tel.: +31 (0)38 333 70 11 | Fax: +31 (0)38 333 70 12 | E-mail sales@ermi.nl | Disclaimer ©