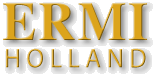 Quality pre-owned machinery for the food, beverage
and packaging industry – worldwide!

Sold - 17-47002 - KHS/Kisters WP 080 V
Make : KHS/Kisters
Type : WP 080 V
New : 2006
Speed : 80 cpm
Operating Side : Right
Operating Direction : Left to Right

1 of used wrap-around packer, make KHS/Kisters, type WP 080V, new 2006, operating side right, Allen Bradley plc with KHS Siemens MP370 touch panel. Capacity upto 80 cases/minute. Infeed conveyor with parallel transfer. Board feed system for 1000 blanks (with pallet lifter). Nordson ProBlue 50 hotmelt unit with pneumatic glue feed system. RS view ME station (Runtime) on Windows WP. Wired for 415V/50Hz, 3 PEN. Quick change-over via spindles and servos.
P.O. Box 377 | NL-8260 AJ Kampen | The Netherlands | Tel.: +31 (0)38 333 70 11 | Fax: +31 (0)38 333 70 12 | E-mail sales@ermi.nl | Disclaimer ©