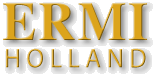 Quality pre-owned machinery for the food, beverage
and packaging industry – worldwide!

16-43009 - Kisters SP100V
Make : Kisters
Type : SP100V
New : 2004
Speed : 100 cpm
Operating Side : Left
Operating Direction : Right to Left

1 of used KHS/Kisters SP100V film-only shrink-packer (multi-packer) operating from right to left, with CB120 laner/divider, new 2004. Capacity upto 100 cycles/minute. The SP 100V was supplied/modified to pack standard (66 mm diameter x heights 115/168 mm) 330 ml (500 ml in future) beverage cans as: 2x2=4 3-lanes, 3x2=6 3-lanes, 4x2=8 2-lanes, 3x3=9 2-lanes and 4x3=12 2-lanes. The CB120 was designed to lane the 6-packs from 3 to 2 lanes and divide the 8-packs (previously turned from long- to short-side leading) from 2 to 3 lanes. Combined controls for the above machines as wells as inter-connecting pack conveyors. Allen Bradley controls with Indramat servos. Off-line mid June 2017.
P.O. Box 377 | NL-8260 AJ Kampen | The Netherlands | Tel.: +31 (0)38 333 70 11 | Fax: +31 (0)38 333 70 12 | E-mail sales@ermi.nl | Disclaimer ©