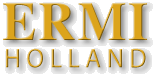 Quality pre-owned machinery for the food, beverage
and packaging industry – worldwide!

15-43002 - ZVT SP 032 S
Make : ZVT
Type : SP 032 S
New : 1998
Operating Side : Right
Operating Direction : Left to Right
V/Hz : 400V/50Hz.

1 of used film-only shrink wrapper, make: ZVT (KHS) type: SP032 S (with ST/II-800 DG wire-mesh belt shrinktunnel), new 1998, operating side: right. Capacity 30 cycles/minute nominal. Machine fitted with 6-lane "gating"-type collating/splitter station, multi-bar (flat carbon) wrapping station. Infeed conveyor (in-line, without parallel transfer): available. Used for PET bottles in clear and print-registered shrink-wrap film as: * 500 ml, D 65 x H 230 mm, 3x2=6, dual-lane / 3x4=12, dual-lane / 2x2=4, three-lane * 250 ml, D 65 x H 120 mm, 3x2=6, dual-lane Equipment originally fitted with Siemens S5 plc, Indramat servo drives/controllers. Control panel stripped (wires clipped) by former owner, hence plc, controllers etc. no longer available. Machine basically requires a new control panel (or at least main components and partial re-wiring).
P.O. Box 377 | NL-8260 AJ Kampen | The Netherlands | Tel.: +31 (0)38 333 70 11 | Fax: +31 (0)38 333 70 12 | E-mail sales@ermi.nl | Disclaimer ©