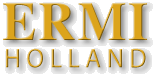 Quality pre-owned machinery for the food, beverage
and packaging industry – worldwide!


12-43010 - ZVT SP 041/35 Z
Make : ZVT
Type : SP 041/35 Z
New : 1996
Operating Side : Left
Operating Direction : Right to Left

1 of used Film-Only multi-packer, make ZVT (KHS / Kisters), type SP041 / 35Z, with ST/II-600 shrinktunnel new 1996, operating side: left. With Siemens S5 (95U and 100U) PLC and OP15, Indramat servo drives. Max capacity 35 cycles/minute. Electrical connection 400V/50Hz. 83kW/132Amp. With M.G.S. (France) 90-degree infeed/laner for rectangular products. Last used to pack 5L jerrycans (185 x 130 x 220 mm) as 3x1 loose in print-registered film at a speed of 25 cycles/minute (single lane). Shrinktunnel fitted with flame detection equipment, CO2 extinguishing nozzles and pneumatic back-up motor. In excellent condition - must be seen to be appreciated!
P.O. Box 377 | NL-8260 AJ Kampen | The Netherlands | Tel.: +31 (0)38 333 70 11 | Fax: +31 (0)38 333 70 12 | E-mail sales@ermi.nl | Disclaimer ©