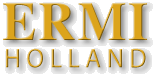 Quality pre-owned machinery for the food, beverage
and packaging industry – worldwide!


Sold - 10-50003 - ZVT ST/III-900 DG
Make : ZVT
Type : ST/III-900 DG
New : 2001
Speed : 60 cpm

1 of used shrinktunnel, make ZVT (KHS), type ST/III-900DG, new 2001. Overall length 7.000 mm. Operating side: right. Dual-lane (adjustable height and width). Wire mesh belt. Servo main-drive. Manual (French/German) available. Last in operation behind a 60-cycle dual-lane film-only multi-packer (not included/available) producing the following packs of PET bottles: 1,5 and 2.0 L as 2x1, 3x1, 2x2 and 3x2. E-connection 400V/50Hz, 172kVA / 183 Amp. Note: wires between machine and control panel clipped - not available - needs to be re-wired. Also some minor electrical components missing from control panel.
P.O. Box 377 | NL-8260 AJ Kampen | The Netherlands | Tel.: +31 (0)38 333 70 11 | Fax: +31 (0)38 333 70 12 | E-mail sales@ermi.nl | Disclaimer ©