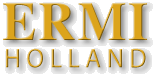 Quality pre-owned machinery for the food, beverage
and packaging industry – worldwide!


Sold - 06-50001 - ZVT ST/II-600DG
Make : ZVT
Type : ST/II-600DG
New : 1995
Speed : 40 cpm
Operating Side : Right
V/Hz : 415V/50Hz.

1 of used shrinktunnel, make ZVT (now KHS), type ST/II-600DG, new 1995. Fitted with wire-mesh belt so ideally suitable for petaloid-base PET bottles in film-only. Tunnel opening 570 mm wide x 400 mm high. Overall length 6.000 mm. Variable speed drive. Last in operation behind a 40-cycle traysrinkpacker (not included). Wired for 415V/50Hz. This machine operates from left to right as seen from control panel. In excellent conditon. Belt recently replaced! Two machines available (1 x right to left, 1 x left to right).
P.O. Box 377 | NL-8260 AJ Kampen | The Netherlands | Tel.: +31 (0)38 333 70 11 | Fax: +31 (0)38 333 70 12 | E-mail sales@ermi.nl | Disclaimer ©