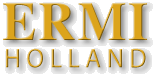 Quality pre-owned machinery for the food, beverage
and packaging industry – worldwide!

20-52001 - Dalmec Posifil PFC 115 kgs
Make : Dalmec
Type : Posifil PFC 115 kgs
New : 2010

1 of used pneumatic, column-mounted, industrial manipulator / lifting device (balancer), make Dalmec, type Posifil PFC, new 2010! (excellent condition). Designed for a maximum lifting load of 115 KG. Maximum radius 3.000 mm. Vertical stroke 1.800 mm. Stainless steel operating console suitable for removable safety-hook or screw-fastened other gripper. Two units manipulators available. Visible rack in pictures is strictly for transport purposes.
P.O. Box 377 | NL-8260 AJ Kampen | The Netherlands | Tel.: +31 (0)38 333 70 11 | Fax: +31 (0)38 333 70 12 | E-mail sales@ermi.nl | Disclaimer ©