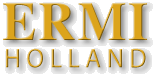 Quality pre-owned machinery for the food, beverage
and packaging industry – worldwide!


19-43008 - KHS/Kisters SP A-H
Make : KHS/Kisters
Type : SP A-H
New : 2015
Operating Side : Right
Operating Direction : Left to Right
V/Hz : 415V/50Hz.

1 of used film-only multi-packer, make KHS/Kisters, type SP A-H (Advanced, High-speed), with ST-A 1000 shrinktunnel, new 2015. Siemens S7, Indramat MI-Technik servos, automatic film splicer. Operating side: right. Used in a 60.000 cph line (+30% overspeed). Set for standard beverage cans (66 mm) packing them as 2x2=4, 3x2=6, 4x2=8, 4x3=12, 5x2=10 and 5x3=15. Quick change-over machine.
P.O. Box 377 | NL-8260 AJ Kampen | The Netherlands | Tel.: +31 (0)38 333 70 11 | Fax: +31 (0)38 333 70 12 | E-mail sales@ermi.nl | Disclaimer ©