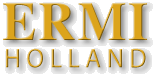 Quality pre-owned machinery for the food, beverage
and packaging industry – worldwide!

13-80001 - Kisters TSP080V (TPFO / FO)
Make : Kisters
Type : TSP080V (TPFO / FO)
New : 2002
Speed : 80 cpm
Operating Side : Left
Operating Direction : Right to Left

1 of used TrayShrinkPacker / Film-only Multi-Packer, make KHS/Kisters, type Innopack TSP 080 V, modified to TPFO and last to FO. New 2002. System comprises of following equipment: infeed conveyor with guide lanes for 6 rows (L = ca. 3.950 mm, W = 670 mm). Dual-servo collating station for loose products. Film wrapping station (multi-bar type "lap-seal") with built -in welding aid for film-roll splicing. Dual film reel spindles. Shrinktunnel type ST/II-900 DG (wire mesh belt), L = 8.000 mm, opening 870 x 465 mm. Technical specifications: Electrical connection : 415 Volt, 50 Hz., Controls: Allen Bradley Contrologix 5555, Indramat Ecodrive servos. Control panel: stainless steel, combined for packer and shrinktunnel. Operating panel: Touch Panel - AB Panel View 1000 Color (10.4"). Speed regulation: automatic depending on product feed. Capacity: up to 80 cycles per minute (product/package dependent). Infeed/discharge height: ± 1.250 mm ± 50 mm. Direction: as seen from operator's side: right to left. Overall length: ± 23.365 mm. Various manuals (German/English). Language on machine: English. This equipment was originally supplied to pack 500 ml PET bottles (diameter 65.5 x height 230 mm) as follows: - 4x3=12 and 6x4=24 loose on tray in (printed) film, single lane. Later modified to pack: - 4x3=12 (60 ppm) and 6x4=24 (40 ppm - limited by filler) loose in (printed) film, single lane. Modifications carried out since new: - Modification from TSP (tray + film) to TPFO (tray/pad/film-only), last to FO (film-only). - Servo film cutting-knife initiation - Additional cooling fans at discharge Note: During modification to FO in 2011, all tray/pad handling parts like tray magazine, rotary pick-up, tray transport, flap folders, hot-melt unit etc. (except folding chains) were removed and now no longer available. (Can be sourced and fitted at additional charge). Very flexible machine due to spindle and servo adjustments. * Slight lift-out damage to shrinktunnel hood/guardpanel.
P.O. Box 377 | NL-8260 AJ Kampen | The Netherlands | Tel.: +31 (0)38 333 70 11 | Fax: +31 (0)38 333 70 12 | E-mail sales@ermi.nl | Disclaimer ©