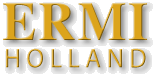 Quality pre-owned machinery for the food, beverage
and packaging industry – worldwide!

12-44004 - Kisters TSP 080 V
Make : Kisters
Type : TSP 080 V
New : 2004
Speed : 80 / 160 CPM

1 of used tray-/padshrinkpacker, make KHS Kisters, type Innopack TSP 80 V with 180-degree (clockwise) curve and shrinktunnel, new 2004. Machine has an 8-lane infeed and is capable of producing trays (and/or) pads either single lane (i.e. 24 cans/bottles per tray/pad) or dual-lane (i.e. 12 cans/bottles per tray/pad) in shrinkwrap film (print-registered), at a maximum capacity of 80 cycles (i.e. 80/160 trays) per minute. Operating direction: from right to left as seen from operator\s station. With Allen Bradley Control Logix PLC / Panel View 1000, Indramat servo drives, ITW Quattro hot-melt unit. Both packer and shrinktunnel easily adjustable via servo\s and spindles for various formats as well as single-/dual-lane. Wired for 480V/60Hz. Various manuals available. Equipment in excellent condition!
P.O. Box 377 | NL-8260 AJ Kampen | The Netherlands | Tel.: +31 (0)38 333 70 11 | Fax: +31 (0)38 333 70 12 | E-mail sales@ermi.nl | Disclaimer ©