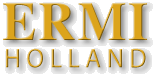 Quality pre-owned machinery for the food, beverage
and packaging industry – worldwide!

Crowner
Sold - 09-23001 - AVE TA M/C
1 of used single-head crowner
New : 1996
1 of used crowner, make AVE (Italy), singel-head machine, type TA M/C, semi-automatic, new 1996. Currently set for 26 mm standard crown-corks. With sorter for automatic cork application. Plexiglass guarding. No manuals....
P.O. Box 377 | NL-8260 AJ Kampen | The Netherlands | Tel.: +31 (0)38 333 70 11 | Fax: +31 (0)38 333 70 12 | E-mail sales@ermi.nl | Disclaimer ©